Yearning for a quick one-pot meal? Then try this spicy and delicious Mexican Chicken Fajitas, which you can make at home by following some simple steps given below…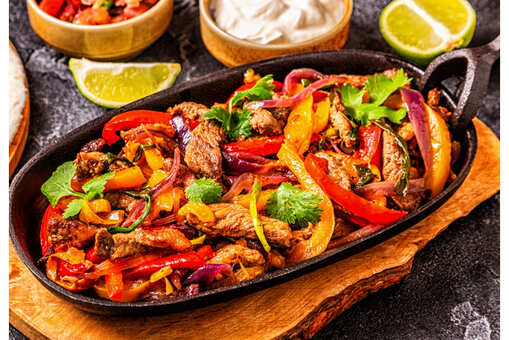 Made with an amalgamtion of chicken, peppers and spices, this quick delight can also be stuffed inside toritalls to make a quick satiating platter. You just need a few simple ingredients to nail this easy dish. Perfect for weekend brunch or sundowners, this delight goes with a nice thirst quencher. So without further ado let's get started!
Ingredients of Chicken Fajita
450 gm chicken breasts
1/4 cup lime juice
2 teaspoon cumin powder
3 onion
1 yellow pepper
kosher salt as required
1/2 cup extra virgin olive oil
1 teaspoon chilli flakes
2 red bell pepper
black pepper as required
1 capsicum (green pepper)
How to make Chicken Fajita
Step 1 Wash and marinate the chicken
To begin with this easy recipe, wash and clean the chicken breasts, drain excess water. Next, take a large tray and add olive oil, lemon juice, cumin powder, red chili flakes/ red chili powder, salt to season. Whisk the mixture and marinate the chicken for 30 minutes.
Step 2 Cook the chicken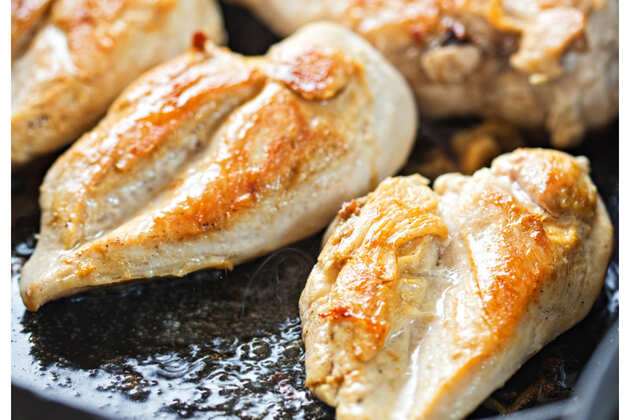 Next, wash the veggies and cut them into strips. Heat a pan and add in olive oil, once the oil is hot place the chicken breasts, cook by flipping the sides. Then transfer the chicken to a plate and in the same pan add in the veggies.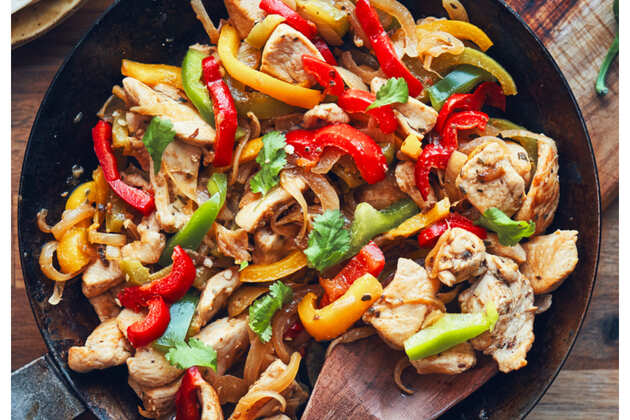 Step 3 Serve hot and enjoy!
Toss the veggies and season the dish with salt and pepper, add in the chicken, cook for 3-4 minutes and your chicken fajita is ready. Serve hot with toasted tortillas and condiments.